The video games which I have always held the closest to my heart have been point and click adventure games. There are the classics that most everyone remembers; The Monkey Island series (which I only got into after its re-release), The Leisure Suit Larry series, Sam & Max, Full Throttle. Really the list is endless on classics. Even on top of the classics, my childhood has been filled with plenty of other completely underrated P&C games.
Escape from Horrorland
The Space Bar
The X-Files Game (PSX)
Muppet Treasure Island (This video is weird)
These are only a few of my most favourite P&C games. On the whole, I would have to say that they are probably my favourite genre of all time. They are challenging, time consuming, and genuinely interesting.
The whole point of my thinking to write up this post comes from my purchase earlier tonight of a (semi) new game called Machinarium (click for link). It is an independent P&C Adventure game where you play as a little robot who speaks no words. In fact, nothing in this game speaks, though its done in such a way that it is endearing and not annoying.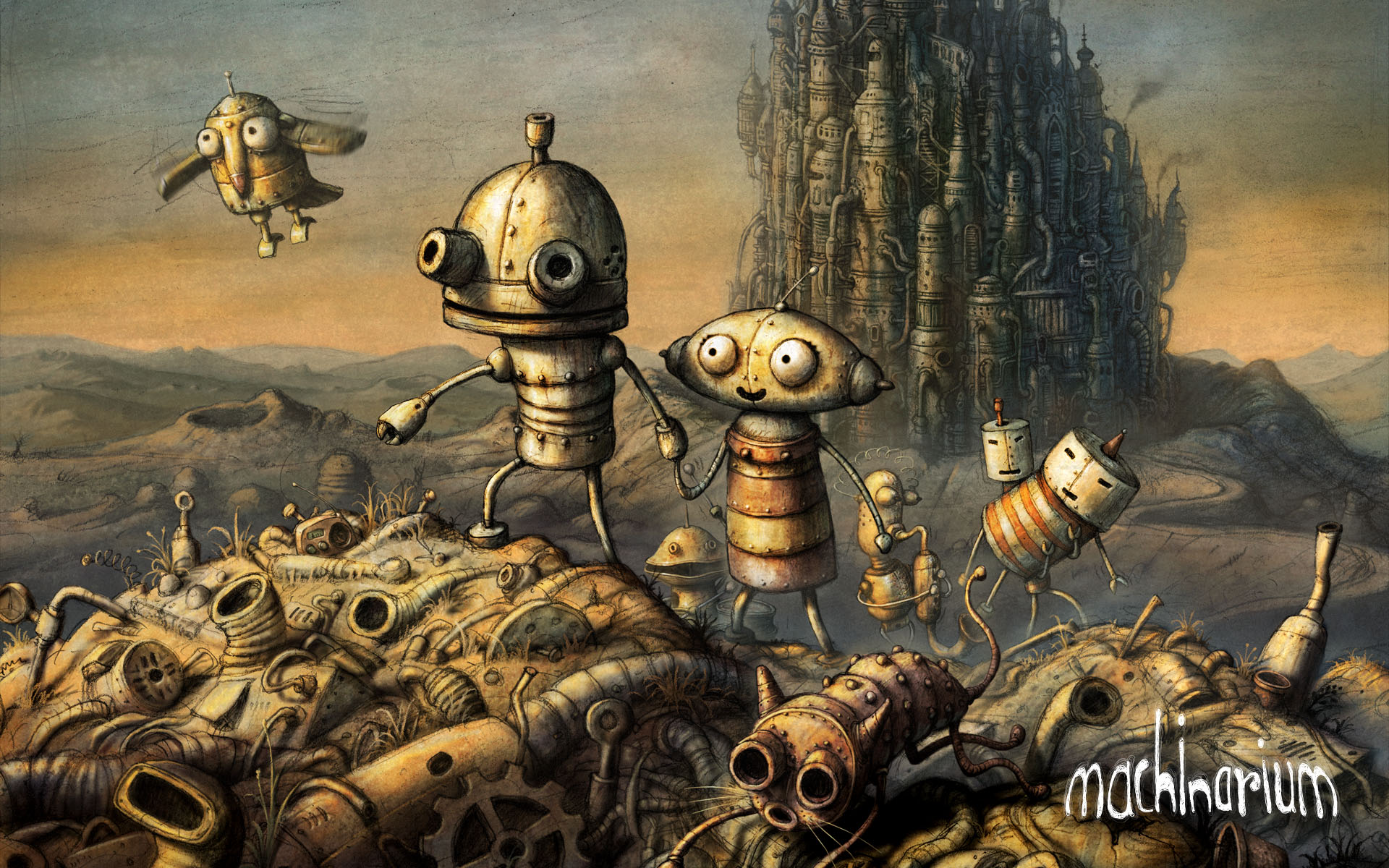 I played the demo on the games website and pretty much fell in love with it. I highly suggest you check it out if you are a fan of Point and Click, and if you aren't, you really should be.
I may want to expand on all of this later, but for now I am going to finish my Neocitron and read a bit before getting to sleep. Ugh, I have wrapping to do.